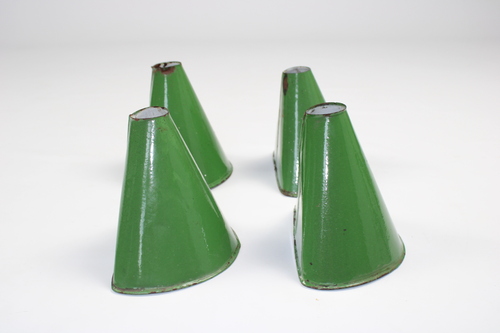 Old lamp shades for wall fixation
---
Sorry, this product is not available anymore. Follow us on
Facebook
or subscribe to our newletter to discover our new arrivals.
---
Description

Old lamp shades in green/white enamel. Rare model. Will be sold as a set of 2 pieces: €40 for 2 pieces.
Diam 17/11 cm, height 14,5 cm, diam opening 3,5 cm

Remark: if needed we can supply also sockets and/or wiring.
Shipping Costs

Shipment possible or pick-up at the store